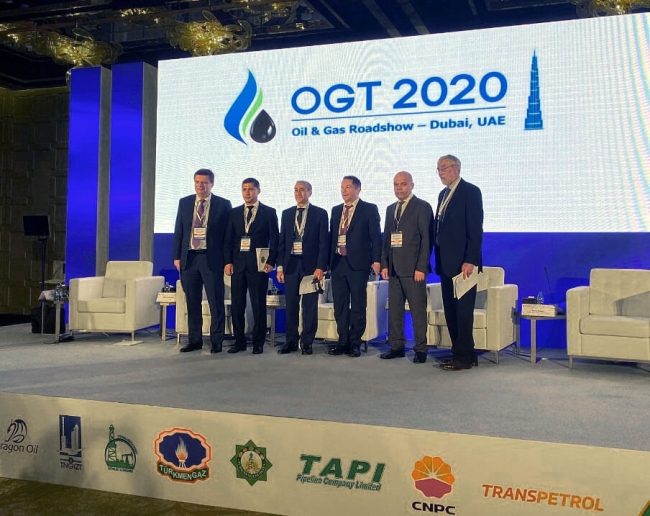 The International Road Show "Oil and Gas of Turkmenistan 2020" was held on February 24÷25 in the city of Dubai (the United Arab Emirates).
This forum was organized with the support of the Turkmen Government Bodies. The representatives of the Turkmen oil & gas industry VIPs, officials and top management directly took part in this event. The conference was attended by more than 300 delegates from more than 40 countries, to whom 30 speakers made their reports and presentations on highly topical matters and issues. 
The delegation of our company also took part in this forum. The Director of Yug-Neftegaz Private Limited Mr. Igor Burkinsky, as one of the speakers, made a report at the conference in which he shared the experience of the successful work of our Company in Turkmenistan. 
During this event, our delegation had the opportunity to hold a series of meetings with the representatives of the Turkmenistan State Bodies. During these talks, many promising and prospective matters related to further cooperation were discussed.