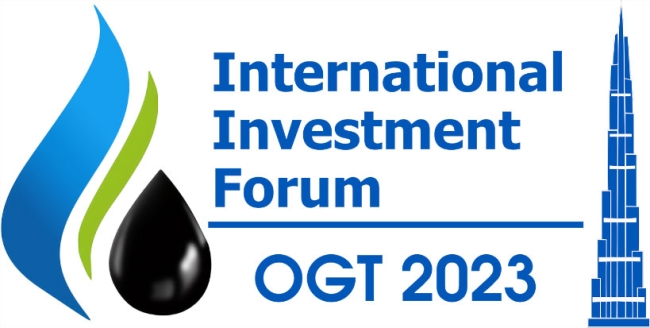 On April 26÷27, 2023, Dubai (UAE) hosted the International Forum on attracting foreign investment in the energy sector of Turkmenistan "Oil and Gas of Turkmenistan - 2023" (the OGT-2023). Our company was a silver sponsor of this prestigious event.
Leading specialized oil and gas companies from Great Britain, the United Arab Emirates, Singapore, the USA, Switzerland, Turkey, Azerbaijan, and a number of other countries took part in the Forum. Turkmenistan was represented by ministries, departments, state concerns, and authoritative organizations of the country, as well as leading players in the global fuel and energy sector operating in Turkmenistan.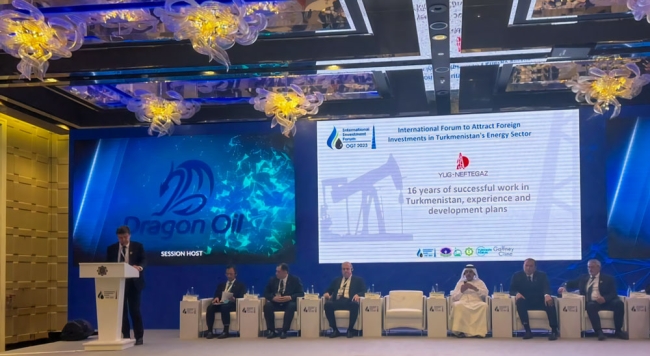 At the OGT-2023, the director of Yug-Neftegaz Private Limited, Mr. Igor Burkynskyy, made a presentation "Yug-Neftegaz Private Limited: 16 years of successful work in Turkmenistan, experience and development plans".
Also, during this Forum, our delegation held a number of meetings and negotiations with representatives of the leadership of the energy sector and government agencies of Turkmenistan, business circles from different countries regarding the development of comprehensive cooperation on ongoing and promising projects.
At the Forum's closing ceremony, our company was awarded a special award for its outstanding achievements in the field of energy in Turkmenistan by the organizers.