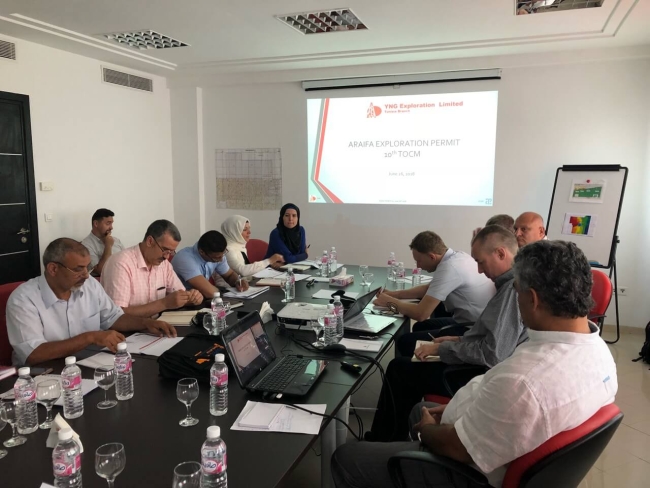 On June 26, 2018, the 10th Araifa Exploration Permit Technical and Operational Committee Meetings were held by The Entreprise Tunisienne d'Activités Pétrolières (ETAP) and YNG Exploration. The representatives of The Ministry of Energy, Mines and Renewable Energies (Direction Générale des Hydrocarbures), ETAP Exploration Department and Data Center participated in the meetings.
YNG Exploration, the Araifa Permit operator, presented 3D seismic data processing progress for discussion, highlighting the methods and solutions applied to get the most reliable data for the further interpretation. It outlined also the timeframe needed to complete processing and proceed with seismic interpretation.
YNG Exploration invited ETAP geophysicists to visit the Seismic Processing Center in the end of July 2018 to learn more about seismic data processing and interpretation solutions being employed in this project. 
During the Operational Committee Meeting, the Parties considered financial matters of the Araifa Exploration Permit.