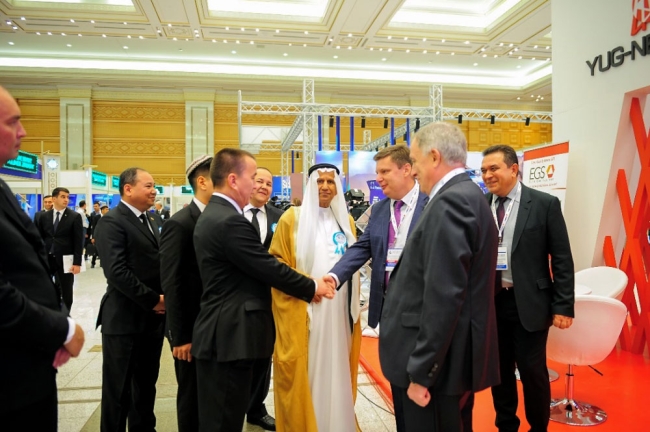 On October 22 ÷ 23, the XXIV International Exhibition and Conference "Oil and Gas of Turkmenistan 2019" was held in the capital of Turkmenistan, the city of Ashgabat.
The leading profile companies from Azerbaijan, Belarus, Great Britain, the Republic of Korea, China, Latvia, Malaysia, the United Arab Emirates, Russia, Singapore, the USA, Turkey and other countries took part in this annual forum. Turkmenistan was represented by leading players in the global fuel and energy sector, as well as authoritative organizations of the country.
The delegation of our company also took part in the event. The director of Yug-Neftegaz Private Limited, Mr. Igor Burkinsky, made a presentation on the following topic – "Optimization of mature oil fields – passed experience and new projects." During this forum, our delegation held a number of meetings and negotiations with representatives of government agencies of Turkmenistan and business circles from various countries.