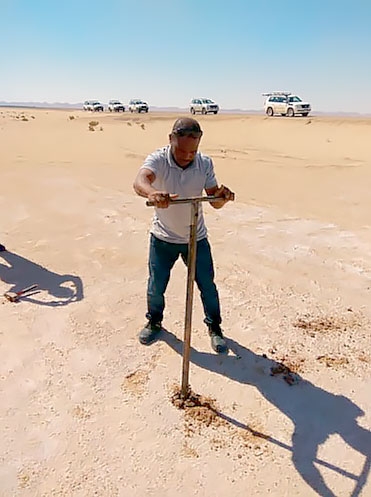 As partners in the Nefzaoua Exploration Permit YNG Energy Limited and ETAP conducted a joint scouting of the Permit area on 25th – 27th September 2018.
The scouting was carried out as part of the ongoing preparation by YNG Energy Limited of its 3D seismic acquisition campaign in the Nefzaoua Permit and it helped clarify several issues, among which were:
vehicles access, especially in sebkha and rocky areas;
source types selection;
terrain, vegetation and farmlands awareness.
The collected information will be used to design and optimize the seismic acquisition program in the Nefzaoua Permit.